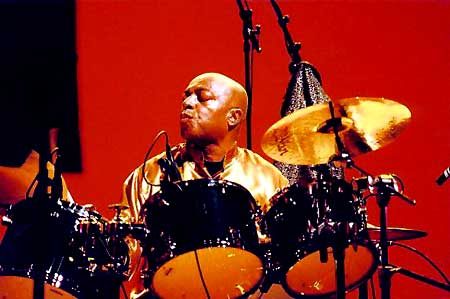 Roy Haynes is still going on strong, despite having started his career in the 1940s. I like his use of flat cymbal, which makes his intricate snare and hi-hit combinations more "transparent." Henry tells me there's an article by him in the
Smithsonian
that makes a case for his as the greatest jazz drummer. I'll have read the article and see what the argument is. I'd say his position as everyone's second favorite drummer is secure. That is, whomever you make number one (Buddy, Elvin, Tony, etc....), you could make the argument that Roy is just about as good. He was Coltrane's favorite sub when Elvin was out, for example. Or you could say he is the second best pure "bop" drummer after Max Roach.
***
Great article in the
Jazz Times
by Brad Mehldau on ideology and music taste.